Administrator
Staff member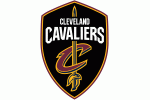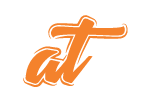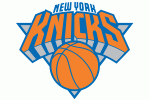 [4th seed] (51-31) -- (47-35) [5th seed]
​
---
NBA PLAYOFFS 2023 ROUND 1

Series: Knicks lead 2 - 1
​
| | | |
| --- | --- | --- |
| Venue​ | TV​ | TIME​ |
| Madison Square Garden​ | ABC, TSN​ | 1:00 PM EST​ |
Probable starters:


Injury Report
​
| | |
| --- | --- |
| Cleveland Cavaliers​ | New York Knicks​ |
| Dylan Windler - Left foot sprain (OUT) | Quentin Grimes - Right shoulder contusion (QUEST) |
| - | Jericho Sims - Sore right shoulder (OUT) |
If Cleveland wants to reach the second round of the Eastern Conference playoffs, the Cavaliers must do something they haven't done in more than 30 years.
Battle back from a 2-1 series deficit without LeBron James.
Cleveland will begin its comeback bid Sunday afternoon when it attempts to take back home-court advantage against the host New York Knicks in Game 4 of the first-round series.
The Cavaliers haven't successfully climbed out of a 2-1 hole without James since 1992, when Brad Daugherty, Larry Nance and Mark Price led the Cavaliers past the Boston Celtics in a second-round series.
Although Cleveland is now faced with a daunting task, it certainly doesn't plan on backing down.
"A lot of these guys are new here, but some of these guys know what it takes and they're not wavering at any point," Cavaliers veteran Danny Green said. "They know what we're capable of, they know what we can do.
"Everybody wants to win. Everybody's competing and wants to fix the mistakes right away. They want to play right now. Thankfully we have a quick turnaround. ... For these young guys, I think they're excited for the next step, the next challenge, and that's Game 4."
A brutal first half set the wrong tone for Cleveland in Game 3, as the Cavaliers scored just 32 points in the opening two quarters. New York ran away with the game from there, leading by as many as 27 points before capturing a 99-79 victory.
"I think early on, it was the nerves," Cleveland coach J.B. Bickerstaff said. "As the game progressed, I think it was more about trust than anything. We stopped trusting in doing the right thing and just tried to do a lot on our own."
While the Cavaliers are trying to avoid the brink of elimination, the Knicks are riding the momentum of Friday's win. And with another chance to play at Madison Square Garden on Sunday, New York is hopeful that it can take another step toward winning its first playoff series since 2013.
"It's special," Knicks wing Josh Hart said of the atmosphere at home. "I think everyone felt the energy. The atmosphere was amazing. It's hard to put into words, man. It's something that you dream of as a little kid.
"We meet (Cleveland) again on Sunday, and you know it's going to be rocking."
New York is looking to replicate its defensive performance from Friday. The Knicks baffled the Cavs' star backcourt duo of Donovan Mitchell and Darius Garland, held to just 32 points on 13-of-40 (32.5 percent) shooting.
Cleveland's 79 points were also the fewest scored by a team in the NBA this season.
"I thought we had good overall activity, good intensity," New York coach Tom Thibodeau said. "Guys were connected. Did a good job challenging shots and then finishing."
Jalen Brunson led the Knicks' offensive attack in Game 3, supplying team highs of 21 points and six assists. RJ Barrett chipped in 19 points, while Hart posted 13 off the bench.
--Field Level Media
(
STATS / cbssports.com
)