Administrator
Staff member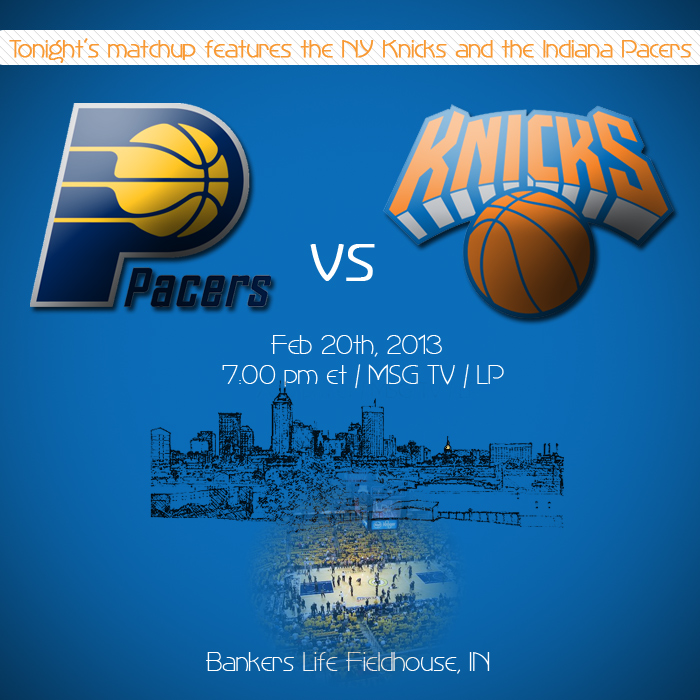 The New York Knicks return from the All Star break empty handed.
Steve Novak did decent in the three point contest but last season's best shooter in the league fell to Kyrie Irving
James White disappointed in the Slam Dunk and Terrence Ross brought the Raptors their second trophy after Vince Carter in 2000
Carmelo Anthony led his team and was close of winning the MVP but the East fell short 138-143 in spite of his 26 points and 12 rebounds heroics. Tyson Chandler added 7 points and 8 boards.

Now the break is over and the Knicks must now continue their quest, facing the runners-up Indiana Pacers on their own ground. The Pacers (32-21) are close of bridging the gap and a win will

p

ut them 2 games behind New York (32-18) but with Brooklyn so close in the race, any wrong step might be dangerous.
Previous Meetings:
November 18th, 2012: Indiana Pacers 76 -New York Knicks 88
January 10th, 2013: New York Knicks 81 - Indiana Pacers 76
Starting Lineups:


​
Soundstrack: Souls Of Mischief - From 93 Till Infinity

​