Hello KO posters and welcome to your OFFICIAL KnicksOnline 2013-14 Fantasy Basketball League.
As your 2012-13 winner & new commissioner, I'm starting this thread early to get a grasp on who wants to play.
here's last year's final tallies:
http://basketball.fantasysports.yahoo.com/league/kol13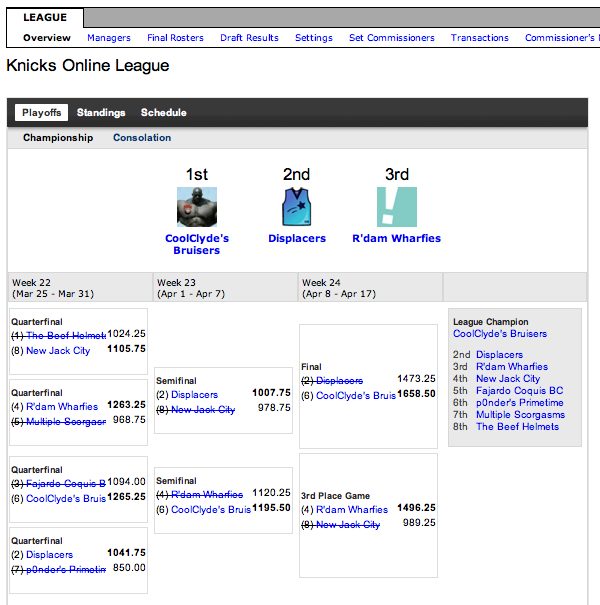 Yahoo! Fantasy Sports will again be the domain in which we play, with head-to-head being the weekly format. I'd like to basically follow Yahoo! rules as far as points, playoffs, players on a squad, trade rules/veto times, draft time, etc., but I'm welcome to suggestions in advance. there will no monies or bets involved.
thus far, we have requests to play from:
orangeblobman
lercher
Rady
welcometonycity
ronoranina
bsz
CA7
knicksince 93
NY_Swagger
Let me know if I missed anyone. So, who else wants to play?
PS: I will private message the link and password for this year's league to participating players
PSS: I deleted the previous KO Fantasy BBall thread in order to start fresh without insults.
all such future posts will be deleted immediately so the thread focuses solely on the league.