RJ Barrett PPG by month
October: 17.2
November: 12.8
December: 17.6
January: 21.8
February: 28.3
March: 24.3
RJ Barrett is currently averaging 20.0 points 5.9 rebounds and 2.0 three-pointers per game this season If that stands he would join Luka Doncic (3x), Jayson Tatum and LaMelo Ball as the only players in NBA history to average at least 20 PPG, 5 RPG and 2 3PG at age 21 or younger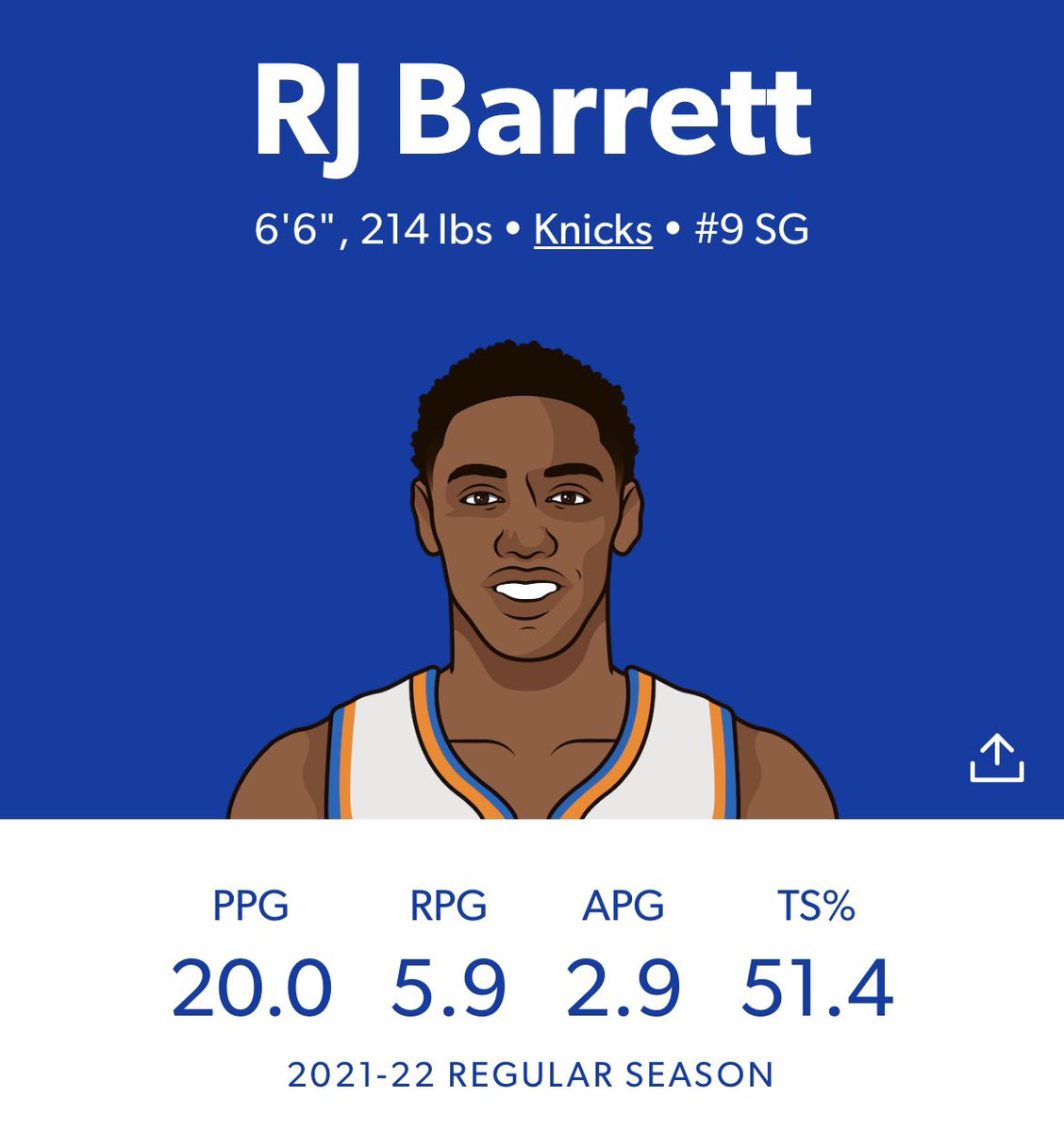 NBA Players with 3000 Points, 1000 Rebounds, 500 Assists, and 300 3PM before turning 22
? LeBron James
? Luka Doncic
?
RJ Barrett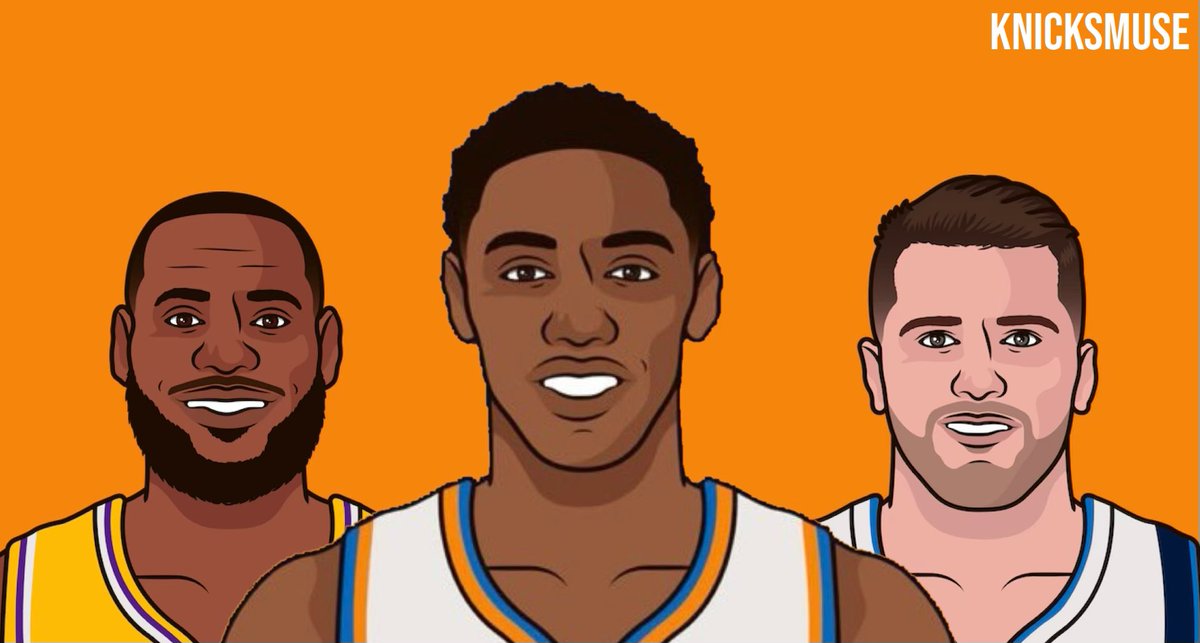 RJ Barrett has scored 30+ points eleven times this season

30/3/3
30/13/3
31/4/5
30/6/7
46/9/2
36/8/5
32/7/2
31/3/4
32/8/3
32/5/2
35/8/6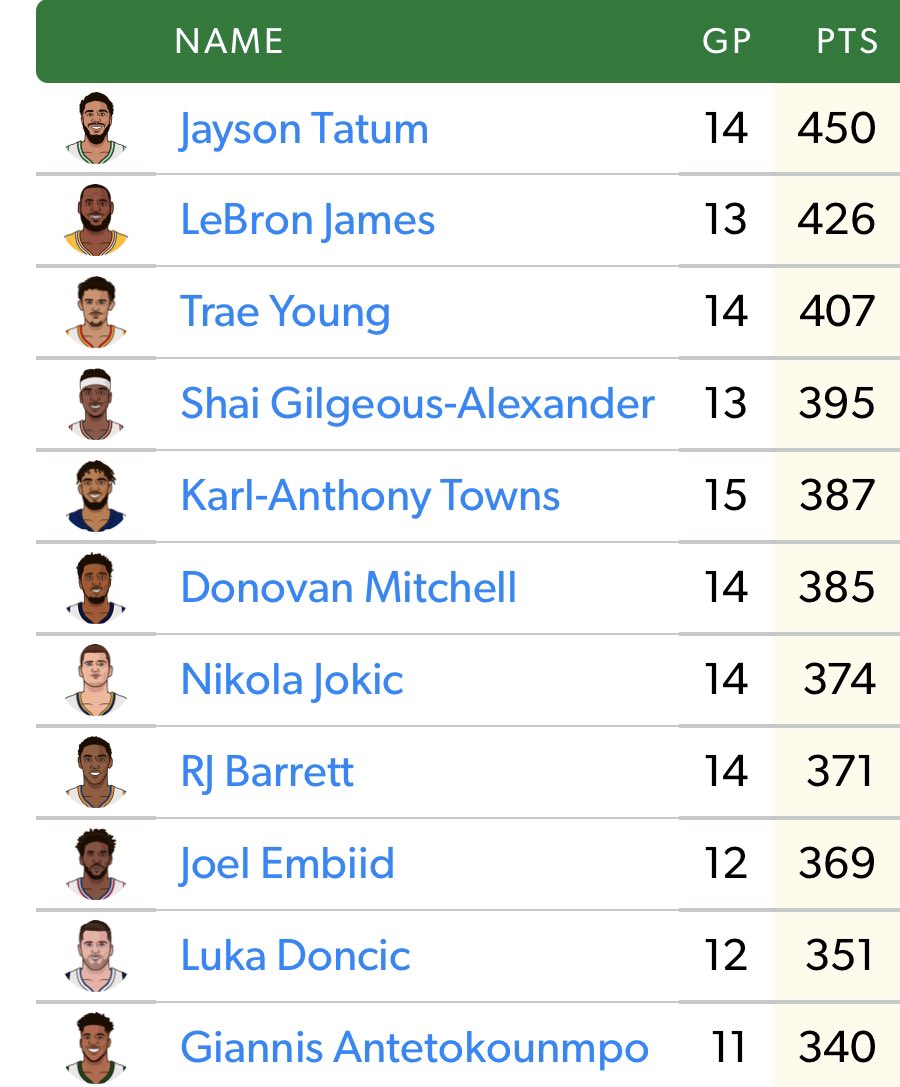 RJ Barrett has the 8th most points in the NBA since the All Star Break (371)That?s more than Joel Embiid


Since Decemeber: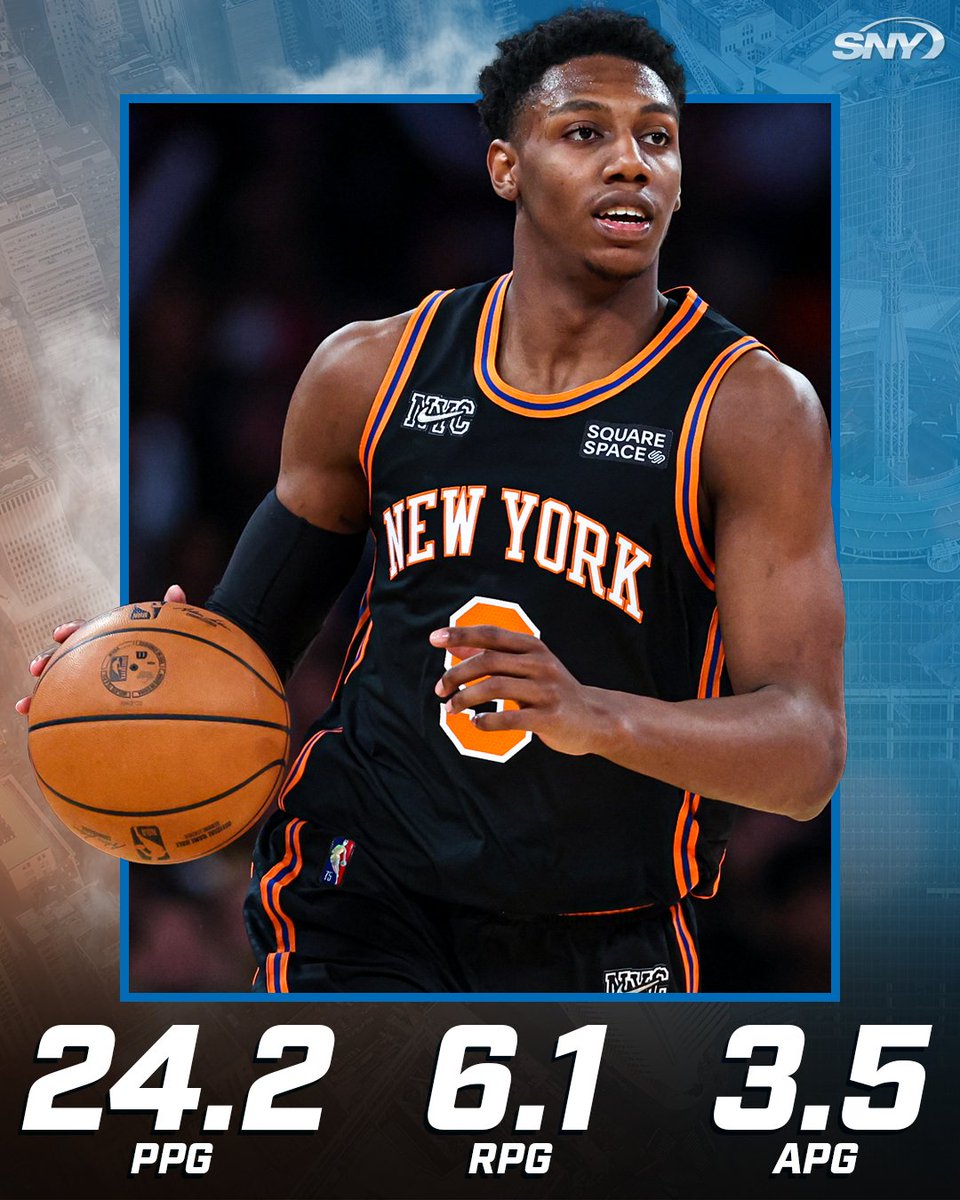 RJ Barrett has the 18th most 30+ Point Games in the NBA this season.Some media outlets said he wasn?t a top 100 player.

dated fans in here said he was a "bust"

all delusional, factless opinions, they "want" RJ to be a bust, doesn't mean he was one. He's having one of the most historical young careers for a left hander, he's up there with Chris Bosh is more points scored before 21. His skill and potential is there, he numbers show. Just admit you're a hater if you believed this kid was a bust. What bust average these numbers? They aren't empty stats neither. RJ doesn't turn the ball over alot and plays a dynamic game.
Last edited: