Administrator
Staff member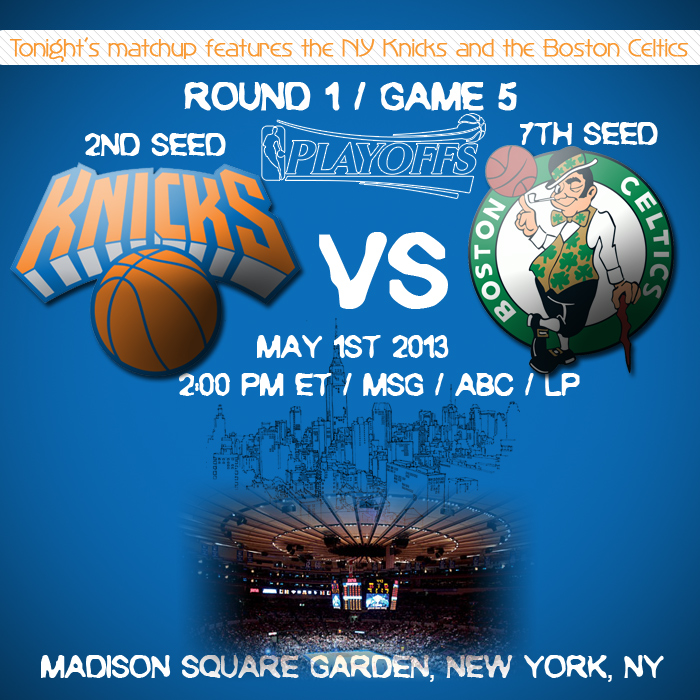 Hello and welcome to the 2013 NBA Playoffs Game

5

between our New York Knicks and the Boston Celtics!
Without JR Smith, suspended, New York couldn't finalize the sweep of Boston on their homecourt and lost in OT, extending the series to a game 5
(Photo courtesy of http://www.facebook.com/NewYorkKnicksMemes)
Tonight it's time to put an end to this and send the Celtics on vacation. A loss tonight is unacceptable!
*** Fun fact ***
On May 1st 1994, New York

d

efeat

s

the Nets 90-81 at MSG in game two of the 1994 playoffs. Needless to say, the Knicks won the EC Finals that year!
Starting lineups:


​
Last edited: