Administrator
Staff member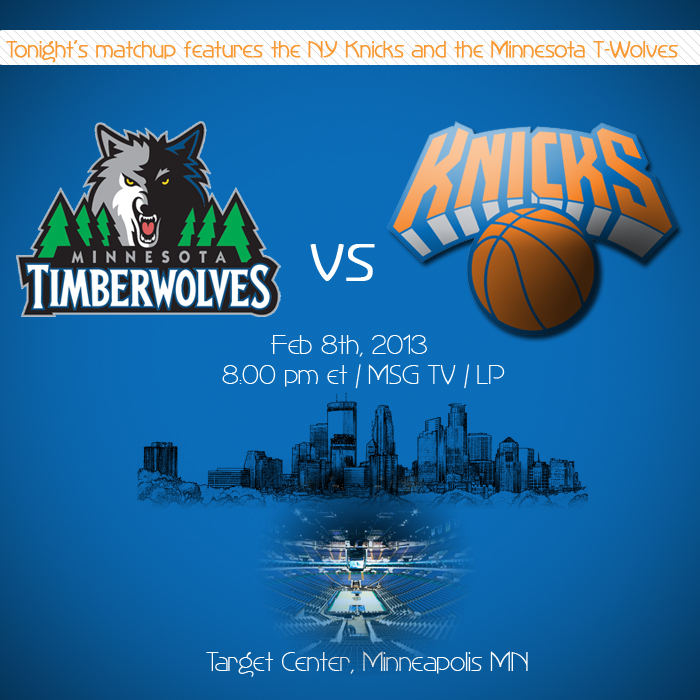 Tonight's joint comes from the Minneapolis' finnest hiphop duo, Atmosphere!
​
The Knicks have ended a 6 game winning streak to the Wizards, the team who owns the second worst record in the NBA, and fell 1.5 games behind Miami in the eastern conference standings.

The Timberwolves got only 2 wins in the last 10 games so they should be an easy prey. However, keep an extra eye on Derrick Williams. He can be dangerous when he gets +20 minutes! Ricky Rubhio can also be a factor. Although he's not constant he can pass, score and grab rebounds. Against Portland he had a season high 14 assists and 15 points!
The starting lineups:


​
Useful links:
Game preview
Live game:
illegal stream here
/
League Pass
!
Last edited: