Administrator
Staff member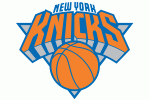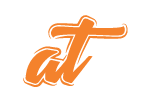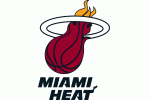 [5th seed] (47-35) -- (44-38) [8th seed]
​
---
NBA PLAYOFFS 2023 ROUND 2

Series: Heat lead 3 - 2
​
| | | |
| --- | --- | --- |
| Venue​ | TV​ | TIME​ |
| Kaseya Center​ | ESPN​ | 7:30 PM EST​ |
Probable starters:



Injury Report
​
| | |
| --- | --- |
| New York Knicks​ | Miami Heat​ |
| Immanuel Quickley - Sprained left ankle (DOUBT) | Udonis Haslem - Stomach illness (DAY-2-DAY) |
| Jericho Sims - Sore right shoulder (OUT) | Victor Oladipo - Patellar tendon surgery (OUT) |
| - | Tyler Herro - Broken right hand (OUT) |
The New York Knicks once again will look to prevent the Heat from etching their name into the NBA history books when the teams play Game 6 of their Eastern Conference semifinal series on Friday night in Miami.
With its back against the wall, fifth-seeded New York pushed back on Wednesday and closed its deficit in the best-of-seven series to 3-2 with a 112-103 victory. The decision kept Miami from becoming just the second No. 8 seed to reach the conference finals and the first since the Knicks accomplished the feat in the spring of 1999.
New York coach Tom Thibodeau was quick to credit Jalen Brunson after the latter filled the stat sheet on Wednesday. Brunson recorded 38 points, nine rebounds and seven assists while playing in all 48 minutes of the game.
"What can you say about the guy?" Thibodeau said. "He's just incredible, all-around player. Great leader, great toughness. Mental toughness, physical toughness, ability to think on his feet, ability to lead, ability to connect with people, bring the best out of people. That's what makes him special. And it's play after play."
Brunson told reporters that there was no discussion about his extended workload prior to Wednesday's game.
"Nothing was said at all. Whatever it takes," Brunson said.
Brunson wasn't alone, however, as fellow guard Quentin Grimes also played all 48 minutes.
"We'll see what Game 6 brings," Thibodeau said, when addressing whether Brunson and Grimes would play all 48 minutes again on Friday. "If it requires them to do that, then I'm not afraid to do it."
RJ Barrett scored 26 points and Julius Randle collected 24 points, five rebounds and five assists just two days after he openly questioned whether the Heat "want it more" than the Knicks.
Miami's Jimmy Butler was held under 25 points for the first time this postseason on Wednesday. Butler, who was voted to the All-NBA second team on Wednesday, finished with team-leading totals in points (19) and assists (nine) to go along with seven rebounds.
"It doesn't matter if I score 40 or 50 or 19 or nine, we always have enough to win," Butler said. "And if I score 10 points in that game and we win, that wouldn't be an issue, wouldn't be a question and I will continue to play the right way."
Bam Adebayo had 18 points and eight rebounds and Duncan Robinson sank five 3-pointers to highlight his 17-point performance off the bench. The Heat, however, finished just 13 of 43 from beyond the arc.
"(The Knicks) did their job," Miami guard Kyle Lowry said. "They protected their homecourt. Now we've got to take care of our job Friday."
The Heat have won all four of their home games thus far in the playoffs. A win on Friday -- or a victory at Madison Square Garden in Game 7 on Monday -- would send Miami to the Eastern Conference final for the third time in four seasons.
--Field Level Media
(
STATS / cbssports.com
)