Knicks beat the Heat 98-90, and are now one win away from .500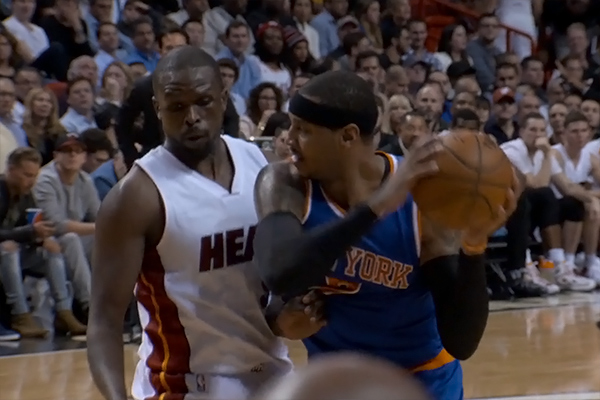 The New York Knicks were 0-7 against the Miami Heat in recent meetings, whom they haven't defeated since January 9th, 2014.
But ever since the January 1st loss to the Chicago Bulls, they seem like a whole new team. They took two straight games from the Atlanta Hawks and last night they ended the losing streak against Miami.
Even though last night's game had among the fewest rebounds and assists, the Knicks shot close to 56 percent.
Carmelo Anthony led New York with 25 points while Robin Lopez scored a season-high 19 points. Both of them were 9-12 from the field.
"What it tells me is that when we play the way we should be playing, we can beat any team that's out there. And we've been showing that the past couple of games."

– Carmelo Anthony
The game was pretty tight in the first half and New York got their first double digit lead in the third quarter when Anthony dished two assists to Lopez who put the Knicks up 54-41 while Hassan Whiteside turned the ball over on a three second violation.
Kristaps Porzingis scored 12 points, added 4 rebounds, administrated 2 blocks and the Knicks are now one game away from .500.