New York Knicks at San Antonio Spurs MSG Broadcast Recap
Wondering what else happened before, during, and after the Knick games, that's not just about, the game? I recap with you various interesting, fun, and weird things that have gone on during all the Knick broadcasts including the ones on MSG Network, TNT, ESPN, and ABC.
New York Knicks

@

San Antonio Spurs

MSG Broadcast Recap – AT&T Center – 12/7/2021

–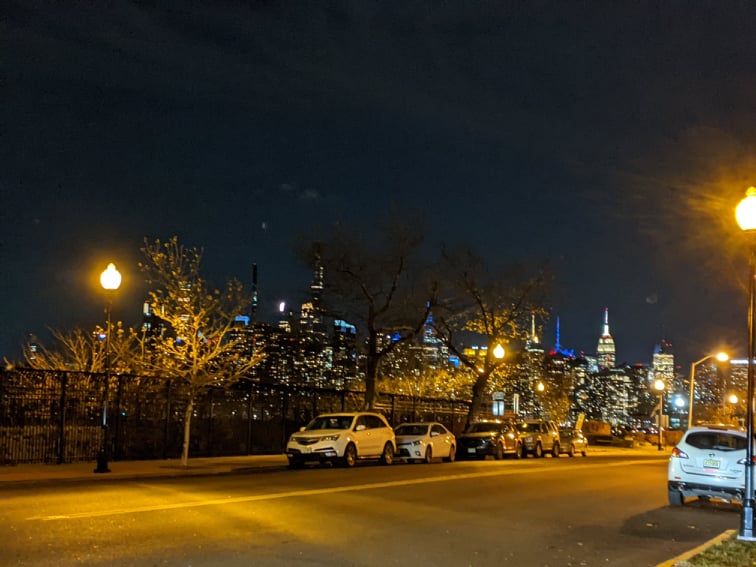 Knicks MSG Studio Crew Talk
– Wally Szczerbiak wearing a nice small checkered patterned green and white shirt to go along with a nice yellow tie.
– In the post-game Wally said it seems like Derrick Rose could do no wrong. Everything he does turns to gold.
– In the press conference after the game Tom Thibadeau mentioned Julius Randle not fighting the double-team and made great decisions and plays the whole night and if they do that they can play off that.
Cadillac Trivia Question 
Gregg Popovich Is 1 Of 3 Coaches To Win
Coach Of The Year 3 Times. Who Are The Other 2?
Notable Commentary By Clyde And Kenny Albert
Kenny asked Clyde if in his days did him and the other players lift in the weight room. Clyde said not a lot because players back then thought the extra weight on their legs would negatively effect their shooting. He also said he didn't have the luxury back then that the players today have with the practice facilities always being available now. The players in his time had to rent out facilities.
MSG 150 – Fast Notes
Nets/Dallas – Two former Knicks connect for a Porzingis ally-oop to Tim Hardaway, Jr. Nets won coming back from down 17.
Footage from this past Saturday was shown 0f Stephen Curry shooting a long three from the stands and draining it. The Warriors bounced back last night with a blowout against Orlando after their loss on Saturdays against San Antonio
Hornets/Sixers – JT Thor made his first NBA basket for the Hornets with a ferocious dunk on Andre Drummond. Hornets rookie James Bouknight then was shown with a monster put-back dunk. Joel Embiid had 43 PTS. The 76ers won in OT.
Grizzlies/Heat – Memphis has never trailed during their 5-game win streak without Ja Morant. From last night's game Dillon Brooks is shown with a seated no-look pass to Desmond Bane who finished the game with 21 points in a win.
Cadillac Trivia Question 
Gregg Popovich Is 1 Of 3 Coaches To Win
Coach Of The Year 3 Times. Who Are The Other 2?
Answer: Pat Riley, Don Nelson
That wraps it up for the New York Knicks MSG Broadcast Recap! Be sure to check out the recap of the Knicks/Spurs game by the captain of the Knicks Online ship, rady.