Knicks hire David Fizdale as head coach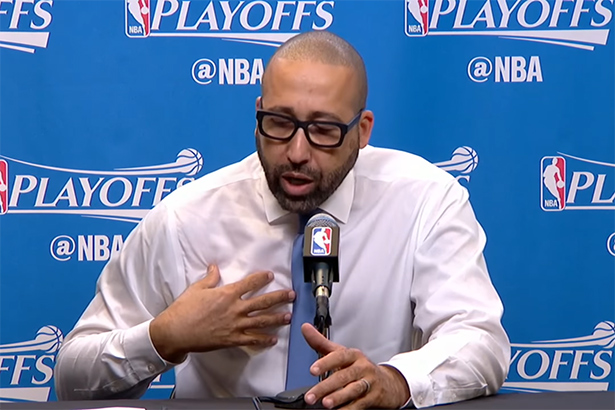 Capture / ESPN
After meeting with several possible candidates for the position of head coach of the New York Knicks, among which Mike Brown, David Blatt, Juwan Howard or Mark Jackson, GM Scott Perry and President Steve Mills found the guy that will lead the Knicks over the next four years in David Fizdale.
The parts entered negotiations following a meeting on Thursday in New York City between Fizdale on one hand and James Dolan on the other hand, who then gave his approval to Perry and Mills, as reported by ESPN.
Once the deal sealed, Fizdale set his first move as he plans to travel in Europe and meet with Kristaps Porzingis in Latvia to build a solid relationship. A call that resembled to the one Pat Riley made when he was hired as the head coach for the Knicks back in 1991, with his first order of business being the relationship with Patrick Ewing.
Before getting to New York, Fizdale coached the Memphis Grizzlies for one season and led them into the Western Conference playoffs. The Knicks haven't played a post season game since 2013.
David Fizdale was also part of the Miami Heat championship team when he was an assistant to Eric Spoelstra for eight years. Spoelstra had nothing but nice words to say about him.
"He's a brilliant basketball mind that has exceptional, gold-standard level communication skills. He's one of my best friends. But I say that objectively. I just think he's one of the most talented coaches I've been around."

– Eric Spoelstra