Fourth quarter collapse losses another game: Knicks 101 Jazz 108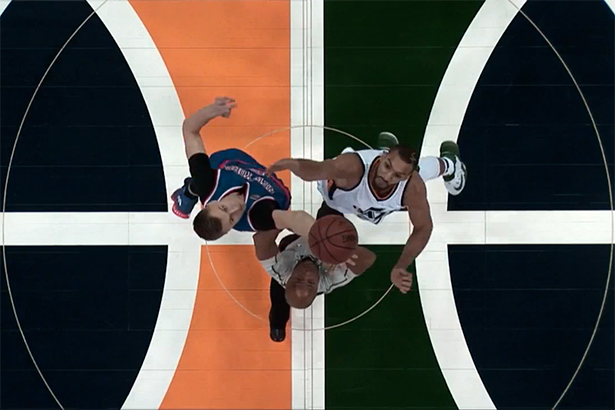 Root sports screen capture
The Utah Jazz held a reunion at halftime celebrating the 1996-1997 Western Conference champions, a team of which Knicks headcoach Jeff Hornacek took part along Karl Malone, John Stockton and legendary coach Jerry Sloan. Hornacek wanted badly to win the game but in the end he had to admit defeat.
The Knicks built a 14 point lead in the second quarter but once again, after controlling the first half of the game, they blew the lead in the third and collapsed critically in the last act.
With a little over six minutes to go and the score tied at 87, the Jazz led by Rudy Gobbert went on a 11-0 run in a span of 3 minutes and sealed the fate of the game, giving Utah a 108-101 victory.
Gobbert had a lights out night with 35 points shooting 13-14 from the field, 13 rebounds and 4 blocked shots.
All Star Gordon Hayward had a quiet game until the last quarter when he scored 16 of his total 19 points.
Kristaps Porzingis scored 24 points and grabbed 7 rebounds while Derrick Rose finished with 17 buckets and 6 dimes. Carmelo Anthony came in third with 16 while nobody from the bench scored double figures. Willy Hernangomez was one point away from a double double after contributing with 10 boards.